Azim Premji Foundation is a not-for profit organisation that has been working since 2000 with the elementary education system in rural government schools.
The Foundation began by implementing various programmes to improve educational quality across the country. By 2010 however it became clear that working on a "project" mode was inadequate and it takes continuous effort over many decades for any deep-rooted change to happen. This can only be achieved by establishing "institutions" which are embedded in the local context and can collaborate with local government structures. Thus, the idea of setting up District Institutes in field locations came into being.
Caring Friends is a group of friends based in Mumbai and other parts of India who believe in providing support to bring about needed action for social change.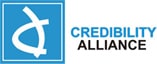 Credibility Alliance is a consortium of Voluntary Organizations (VOs) committed towards enhancing Accountability and Transparency in the Voluntary Sector through good Governance.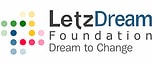 Letzdream Foundation is a non-profit, grantmaking organization which funds non-profits to enable them to adapt more efficient and impact-driven models of development and execute social interventions which bring about lasting change.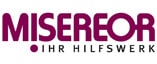 MISEREOR supports the weakest members of society: the poor, the sick, the hungry and the disadvantaged. It is of no importance whether those in need of help are men or women, what religious beliefs they hold or where they come from. To love one's neighbour is a basic attitude of Christian life, and MISEREOR's vocation is to translate this attitude into concrete action; the poor are our sisters and brothers, who have a right to a life of dignity. MISEREOR supports them in realising it. The organisation does not pursue any ends other than the promotion of development. The mandate given to MISEREOR by the German Bishops rules out the promotion of pastoral or missionary measures.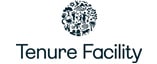 The International Land and Forest Tenure Facility is focused on securing land and forest rights for Indigenous Peoples and local communities. We are the first financial mechanism to exclusively fund projects working towards this goal while reducing conflict, driving development, improving global human rights, and mitigating the impacts of climate change. We provide funding at scale directly to communities and their partners; build relationships with key actors within government and the private sector, and provide the technical expertise required to implement tenure rights within existing laws and policy.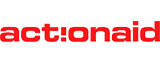 ActionAid India is an anti-poverty agency, working in India since 1972 with the disadvantaged to end poverty and injustice.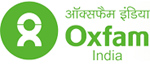 Oxfam India is a non-governmental rights based organisation, that works to fight poverty and injustice by linking grassroots programming (through partner NGOs) to local, national and global advocacy and policy-making.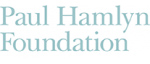 Based in the UK, Paul Hamlyn Foundation is an independent grant-making foundation established in 1987. They support organisations working on issues of social justice, education and the arts.

One of the oldest philanthropic institutions in India (estd 1919) Sir Ratan Tata Trust is well-known for making grants towards education and medical relief along with institutional grants.