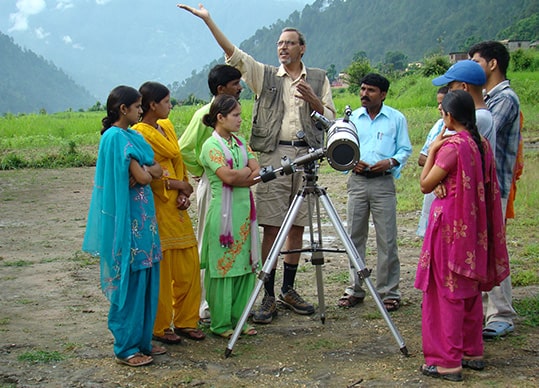 School for Social Change
A rejuvenated step in building the young leadership, from the communities
How was this universe formed? Is discrimination a natural outcome of evolution? How did our earliest ancestors come into existence? What were their ways of life?
School for Social Change (SSC) started in January 2017 with the first shivir organised at Jhiri village, Rajashtan.
48 participants from sangathans working in 8 hindi-speaking states came together to ask, debate and learn from each other. Reinventing leadership building among sangathans, SRUTI initiated this path-breaking model of learning for development of young volunteers in fellow areas. Senior SRUTI fellows engaged in non-formal education methods have developed the curriculum which would trace the origins of the universe, beginning of civilizations, cultural, social, economic and political systems in India and the world – which would, at the same time, develop from local knowledge.
The school is envisioned to run through 4 language-based regions – Hindi, Marathi, Tamil and Odiya. It relies extensively on group discussions and presentations, games, learning of local practices through role-plays and theatre, analysing beliefs and practices and through the use of audio-visual material for illustrations. Over the course of the year, it seeks to train about 350 volunteers across the centres. SRUTI had engaged with these processes till they year 2002, a crucial time space which has built capacities of karyakartas in sangathans to let them explore avenues as composing songs, writing, painting, group theatre and others.
Development of a culture of scientific reasoning, critical questioning, seeking accountability from oneself and from others, getting together for problem-solving and being able to develop one's skill-sets for the goals of social justice are the pillars of the School for Social Change. The year 2016-17 saw many meetings organised for the preparation of curriculum, collection of resource material as teaching aids and resource material.
We look forward to the participation from young volunteers to take up the baton of social change – and inculcate the values of freedom and equality in their practices.