Intern with us Volunteer
SRUTI interns share their experience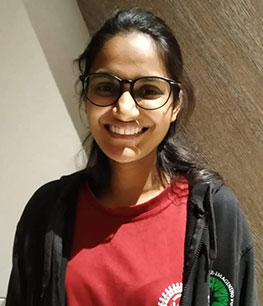 Aakanksha Yadav
After completing graduation from Aryabhatta college, Delhi university in English Honours, Aakanksha's quest to have a profession in the development sector ended when she came to know about the Tata Institute of Social Sciences, Mumbai. She chose the centre for Livelihoods and Social Entrepreneurship in Social Work at TISS for her specialisation in Masters. During her postgraduate degree, Aakanksha worked with Udaan, a field action project of TISS under the centre of Livelihood and Social Innovations.
Aakanksha's first internship outside her academic curriculum was with "Society Rural-Urban Tribal Initiative" for six weeks, in Delhi. During the internship, She was part of the team working on Quantitative Research using secondary data on the Finance Commission and Panchayati Raj to give recommendations to the Fifteenth Finance Commission. She was also part of the organising team of Youth Festival, Nasik – 2019.
Currently, Aakannksha is working as an Associate at IPAC (Indian Political Action Committee).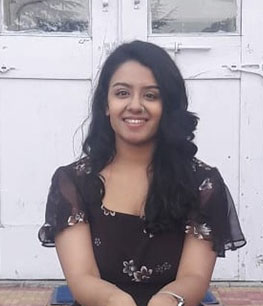 Rajasvi Gandhi
Rajasvi interned at SRUTI in June 2019. She has a Master's degree in Anthropology from the University of Chicago, and has previously worked with various non-profit organisations, including the Society for Participatory Research In Asia, and Transform Schools. Her work involves qualitative research and writing in the fields of informal urban development and more recently, secondary education in India. She is currently a PhD student at Colorado State University at the Department of Anthropology and Geography.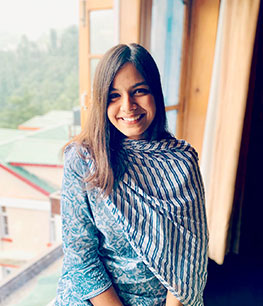 Yashodhara
Yashodhara is currently pursuing Law and has recently finished her undergraduate degree in History. She interned with SRUTI in 2019 with the Fellowship Programme Team. During the period of the internship she was involved with several activities including working on the SRUTI newsletter; transcribing and translating documents and speeches; creating banners, posters and digital visuals; and research work for the School for social change Youth Festival 2019.