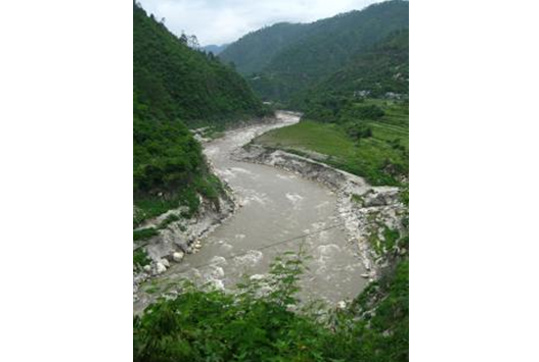 In an effort to integrate economic growth, access of communities to natural resources and environmental conservation, Chetna Andolan in Tehri-Garhwal district of Uttarakhand is taking steps to empower the local community to manage its own natural resources. The sangathan is working towards involving the local population to start their own 1MW mini-hydro electric projects to generate electricity from the Bhilangana River.
In Uttarakhand, most hydel power projects being planned and implemented by the government and private companies,
blatantly violate environmental norms
, and are based on incorrect data about the adverse impact on the forest cover, lives and livelihoods. Locals are often kept in the dark till the project is well under way, there being no transparency and consultation with the people who will be directly affected. The Bhilangana Hydel Project was one such undertaking against which Chetna Andolan led the
Phalenda movement
resulting in the Government's acknowledgement of people's first right over water resources.
Chetna Andolan had earlier presented a blue print of an alternative model of development to the Governor of Uttarakhand in which they had given details of how a dam can be made without destroying the forests and livelihoods. This would be small 1MW dams in which the local people would be share holders.
Towards this goal, a meeting was held in Chamiyala on 25th September with members of Chetna Andolan, their student wing and the Zilla Panchayat to discuss these sustainable projects as well as the current situation of resource grab in the area. 'The only solution to this is that local people build their capacities and develop skills to counter it. Organisations such as Azadi Bachao Andolan have already formed a construction company with the villagers as stakeholders and have taken on thermal power projects of 1-5MW in Ranchi, Bihar and water pump projects in Bageshwar, Kumaon (Uttarakhand)' said Trepan Chauhan of Chetna Andolan.
Taking forward the sangathan's core philosophy of community ownership of resources, Chetna Andolan will be initiating similar community-owned hydro-electric projects in Balganga Ghati and other surrounding areas.
CAG Performance Audit Report of Hydropower Development Through Private Sector Participation, Uttarakhand for the Year 2008-2009