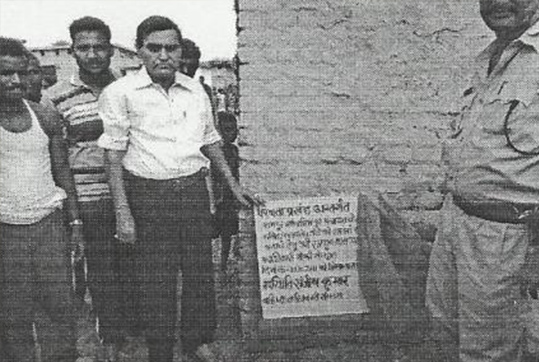 Sanjeev Dom of Bahishkrit Hitkari Sangathan began an indefinite fast on 7th October 2011, demanding pattas and possession of agricultural land for the landless in Parbatta, Bihar.
Dalit families in the state were promised land in 1976 as outlined in The Bihar Land Reforms (Fixation of Ceiling Area and Acquisition of Surplus Land) (Amendment) Act, 1976. But the widely prevalent nexus between the administration and feudal landlords had stalled actual possession of such land for the past 35 years.
Bahishkrit Hitkari Sangathan has been consistently working to realize the distribution of this excess land to the marginalized since 2005. Pitted against enormous vested interests, they have not been able to make much progress. Having tried various legal routes and government procedures, the sangathan felt that they had few choices left. Making matters worse, Maoists have been successful in channeling and manipulating the frustrations of the dalits in the area. With these factors in mind, Sanjeev decided to embark on a peaceful and non-violent mode of protest – the hunger strike.Following widespread support of the fast in less than a week, the administration has agreed to the following –
Sirajpur harijan tola was allotted 110 acres and given ideal village status
158 people from 3 villages – Temtha Karari, Khadi Deeha and Aguwani – were allotted 167 acres
Udaipur harijan tola was also allotted 18 acres
The Dom settlement was broken in Aguvani village and a community space was established
Due to the sangathan's efforts, 120 dom families of Khagariya district were given land and bamboo. Pattas for the allotted land are underway.
About 3,500 people mobilized by the sangathan participated in a signature campaign during the 5 day fast. Due to subsequent requests from people, Sanjeev gave up his fast on 11th October. There has been a minor deterioration in his health with a weight loss of almost 9 kgs.