Abhay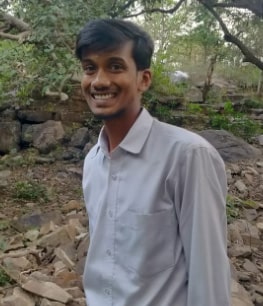 Abhay Jain is a graduate of National Law University, Odisha and belongs to Shivpuri in Madhya Pradesh. While in college, he was associated with various social movements and activists, which helped him get an understanding of the socio-political issues in the country.
They have been working in Shivpuri from the last Eight years on various issues related to education, environment conservation, forest rights, manual scavenging. As the understanding grew, they started Zenith Society for Socio Legal Empowerment in Shivpuri where they provide legal services to communities and organizations. Zenith is a youth-led organisation working on grassroots socio-legal empowerment. They work with marginalised communities, rural & urban youth and collectives. They equip community members from Tribal, Dalit, and other marginalised communities with the perspectives, capacities, resources, skills, and tools of law, to identify and voice their struggles, imagine and define their ideas of change, and act on them towards a more just and dignified life for themselves and their communities.
Abhay and Swapnil believe that the law is an efficient tool to bring a social change and this can only be done by putting law in the hands of people and also making them self-sufficient to use it. A strong community action as the means to tackle various social inequalities is a way forward and therefore, they are involved in conducting various awareness/ educational/training programs in villages/panchayats to efficiently build social movements for effective change making. Moved by the prevailing inequalities and discriminations that exist, they have started the Access to Justice Program in Madhya Pradesh in April 2018.
Within Shivpuri, they are currently working with two functional youth collectives – Shivpuri Jalashay Sanrakshan Abhiyan (a youth led environment movement for ecological restoration in Shivpuri) and Shivpuri Youth Forum (Library and Resource Center for youth of Shivpuri). Now the plan is to further these engagements with strategic interventions and building interconnections within these collectives to strengthen each other's cause.