Amit Kumar1>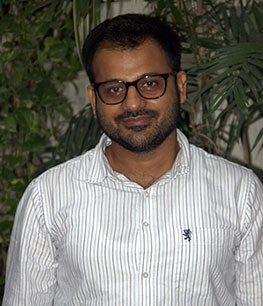 Amit grew up in a village named Tirasi in Bihar. He completed his school education in the village and moved to the city to complete his master's degree in commerce. Currently he is also pursuing his degree in Financial Management.
He joined a Private Enterprises as an accountant in Goa. Amit has also worked with charted accountant firm, Manoj Prem Associates where he was responsible for day-to-day accounting, enforcing accounting system and process and assisting in auditing others organization and clients.
Amit has worked for 8 years as a Finance cum Admin Manager at National Coalition of Education (NCE) India, which is a network of CSOs and Teachers Union working for strengthening of public education. At NCE Amit worked as Finance Cum Admin manager and was responsible for preparing annual Budget and scheduling expenditure, for maintenance of accounts and tally and implementation of HR and Finance policy of the organisation. At NCE Amit also actively engaged in the programmes as well. Amit also managed the TDS, FCRA reports (Quarterly & Annual) and audits for the organisation.
Amit's interest lies in political as well as policy analysis. He is also fond of travelling to new places. He loves to eat, play cricket, listen to music and listen to stories by Nilesh Mishra.