Baldev Thakur1>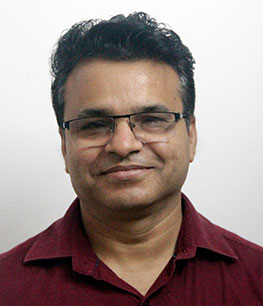 Baldev has an educational background in commerce and management systems. He has been with SRUTI for over 20 years. He is the senior most member of the finance department at SRUTI, driving the overall budgeting, financial accounting and tax matters.
Baldev has extensive experience in working with chartered accountant firms such as the Kuber Group, Ram C. Kapoor Associates and MD Gujrati.
His work includes overseeing all financial operations of the organization and ensuring timely financial reports and upkeep of best practices. He maintains project-specific documentation of funds and encourages optimum utilisation of resources in each financial year, along with financial audits, tax returns and prepares balance sheet and bank reconciliation statements.
He loves old hindi songs and travelling to new places.