Rakesh Sharma1>
Rakesh Sharma
Assistant Manager – Resource Mobilisation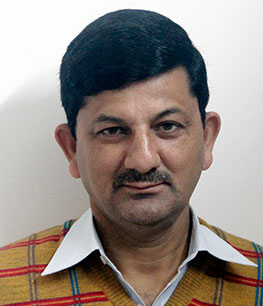 Having been part of the fundraising team since 2000, Rakesh is now an integral part of the SRUTI Scrap collection programme. His main responsibilities include coordination of scrap collection from both institutions and individual households. Additionally he is also involved in constant assessment of the programme as well as efforts to widen the scrap donor base through references and networking.
Rakesh was also associated with the SRUTI Foundation which raised funds through hand-made products. With an educational background in data processing, Rakesh's prior experience includes a three-year stint with Royal Enfield as workshop supervisor.
Rakesh is a people's person and loves travelling and exploring new places.