Shweta Tripathi1>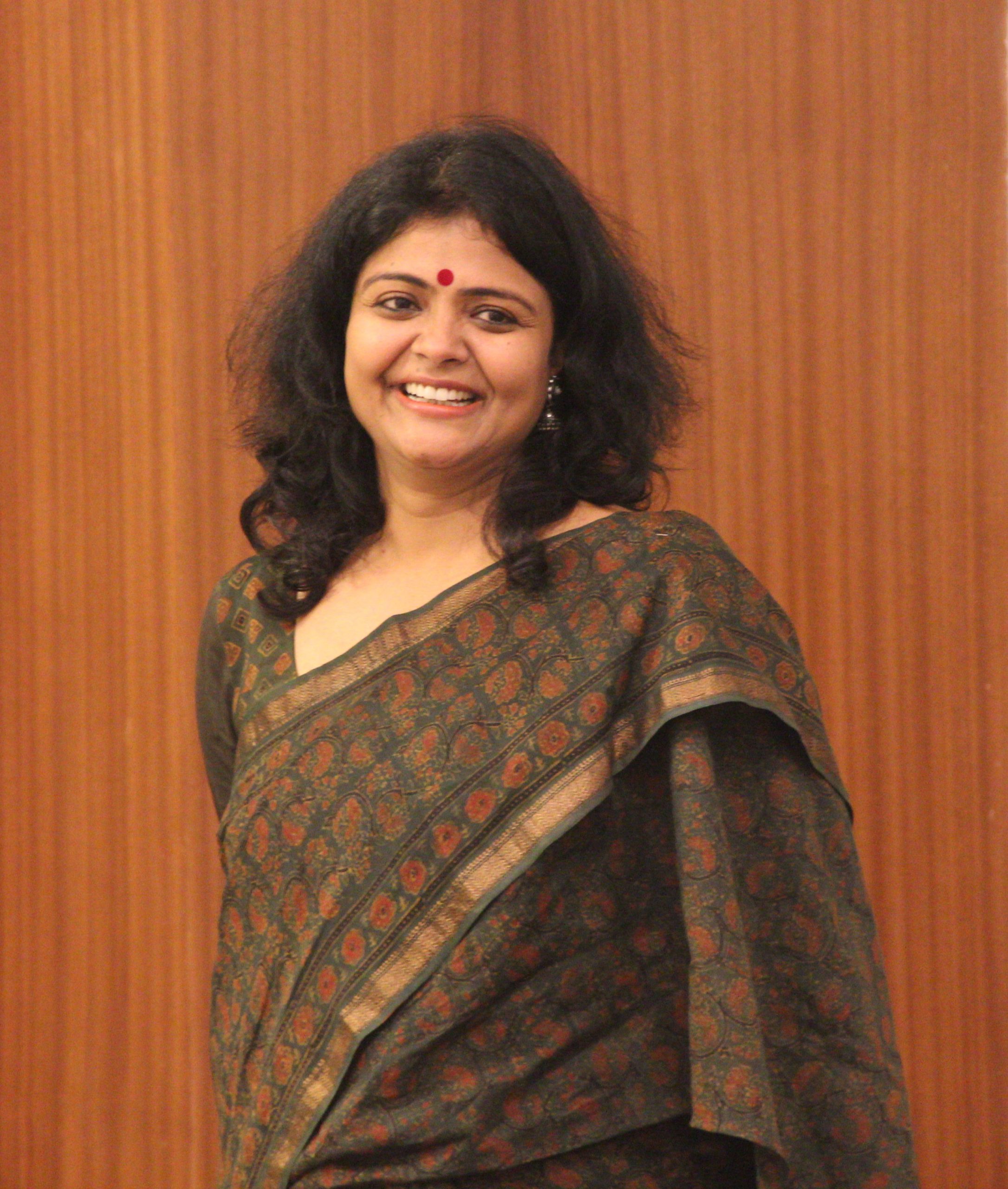 Shweta is the Executive Director of SRUTI and has over 20 years of experience in dealing with issues related to natural resources (land, forest and water), education, governance and other related issues. She has been active at various fronts including youth leadership training, research, perspective & capacity building processes, outreach and policy engagement with government bodies, elected representatives, media, civil society organisations and other related stakeholders on various relevant and emerging issues in the grassroots and around the country. She has also worked on documentation of various grassroot initiatives and peoples' movements on issues of rights over natural resources and socio-economic concerns such as governance, Panchayati Raj Institutions, food security and domestic labour.
Prior to SRUTI, Shweta has worked on issues of child education, homelessness and urban poverty. She had a variety of experiences before joining this sector of work. Believing in strengthening the socio-cultural diversity in India, Shweta has worked with cultural committees since her graduation days and has been a representative at various national and international platforms. Graduate in English and Hindi literature, she represented her university as an eloquent speaker while bagging awards at national and international levels inter-university competitions. She also facilitated film screenings and discussions with writers, critiques as convener of the Cine Society Film Club at the campus.
Her publications include subjects such as land, forest, domestic labour, globalization, gender and education. She has published articles and research pieces for The Wire, Newslaundry, Down to Earth, Junputh and Springer. She is interested in exploring research and policy engagement around land rights and agrarian reforms in the development paradigm.
Shweta is a part of a collective called Raschakra and has performed theatrical pieces as a performative reader. She loves to sing and explore creative forms of expression and finds solace in good music and art.